taught by veterans of the military and commercial diving industries
engineer Commercial diver program
Engineer commercial diver
An engineer diver works in underwater environments combining the roles of both an engineer and a commercial diver. Like commercial and professional divers, they may work on marine structures, but their jobs vary widely depending upon their specific area of focus. Some engineer divers inspect Pilings and bridges noting deficiencies while reporting and advising clients on any structural or safety issues. Others may do bottom surveys, search and recoveries, or even work on SONAR systems running tests, designing tools, and writing test plans and maintenance procedures. In all cases, engineer divers work within a collaborative environment, working closely with a surface team that remains above the water and sometimes working with dive partners under the water. engineer divers travel to sites across the nation and often perform work in extreme and dangerous conditions, ultimately reporting to the dive team supervisor while they work.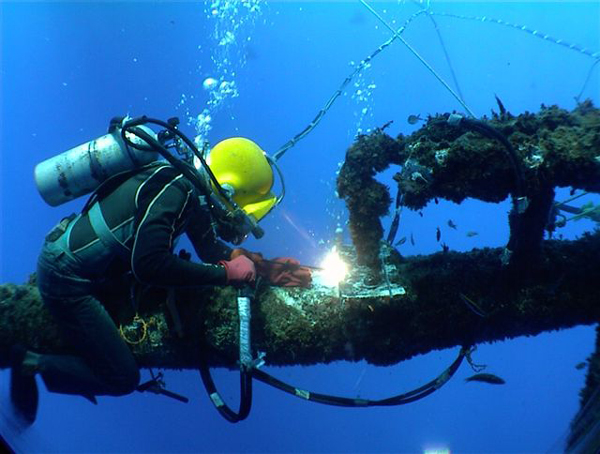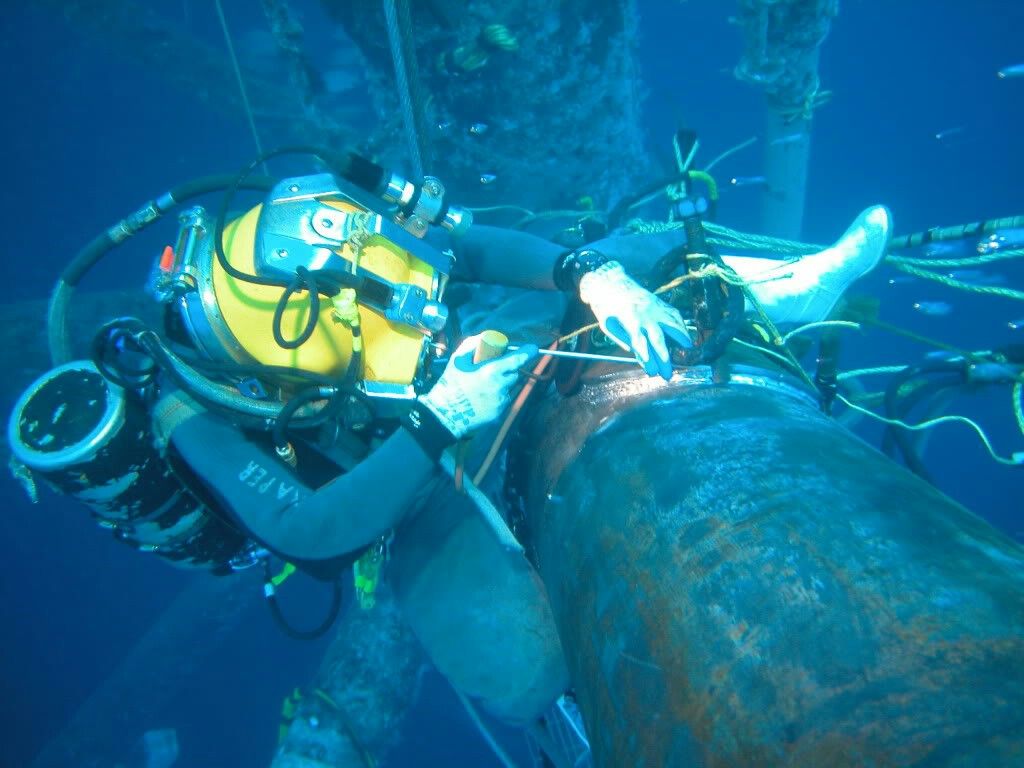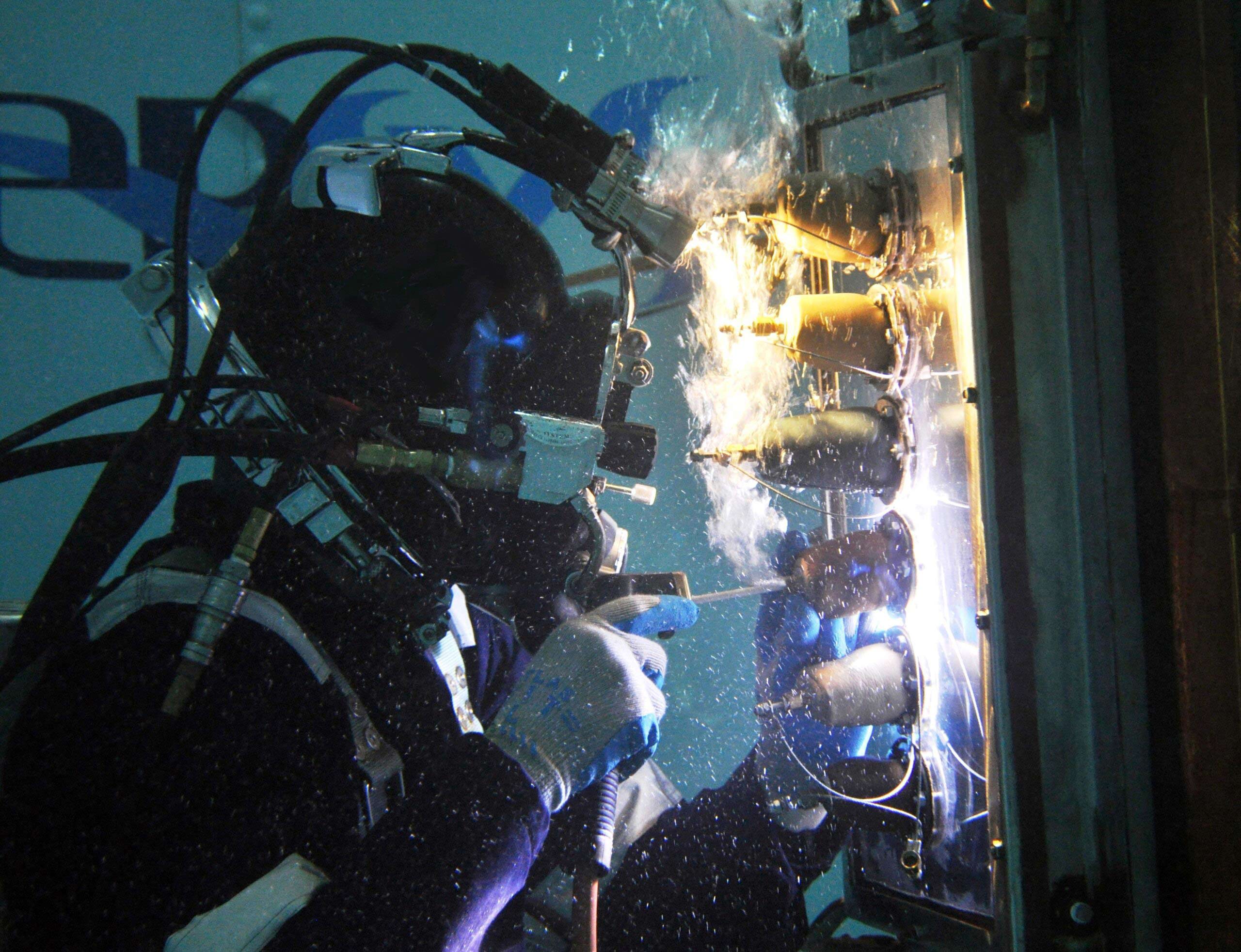 engineer Divers
on the Job
Everything you need to know about our engineer diver program
Professional Diver Training Center's Engineer diver program is a 625-hour program that meets the ADCI, ANSI, and the Association of commercial diving educators (ACDE) requirements.  Some of the Topics we discuss for our Engineers are:
Underwater Bridge Repair, Rehabilitation and Counter Measures
Equipment for Underwater Repairs
Marine Construction Materials
Bridge, Pier, Pile and Sheet Pile Repairs, etc.
Upcoming Class Dates:
start – November 06, 2023       graduate – February 20, 2024
start – january 08, 2024         Graduate – April 05, 2024  

start- February 12, 2024       Graduate –May 10, 2024 
start -March 25,2024           Graduate –june 20, 2024 
start -May 20,2024               Graduate –August 16, 2024 
start -June 17, 2024          Graduate –September 13, 2024 
start -July 29, 2024           Graduate –October 25, 2024 
start -September 09,2024   Graduate –December 10, 2024 
start -October 21,2024        Graduate –January 31, 2025

this 625 hour class is 12.5 weeks and is 5 days a week.  we want you to be able to get back to work quickly.  course is 10 hours per day monday thru friday.  Program cost is $17,000
l
You'll Learn about
diving physics
diving medicine
hyperbaric chamber operation
inland and offshore safety
welding and cutting
Underwater Bridge repair and rehabilitation
seamanship and rigging
Numerous other trade skills
Included Certifications
ADCI Entry Level Diver/Tender card in accordance with the American National Standards Institute (ANSI/ACDE-01-2015).
Underwater Welding Course Completion Certificate (AWS D3.6M-Class C Standard).
Divers Alert Network (DAN) – Diving First Aid for Professional Diver Provider (CPR, oxygen, first aid, neuro assessment, & hazardous marine life injuries)

Kirby Morgan Operator/User Training Certificate and Card

IANTD – Chamber Operator Certification

IANTD – Occupational EANx Diver Certification

IANTD – Dry Suit Card

IANTD – Full Face mask Card

forklift card – osha general forklift safety course (osha standard:29cfr/powered industrial trucks:1910.176

hmd gladiator user/operator certification (heavy metal divers)

Diploma for Commercial Diver issued by Professional Diver Training Center
i
prerequisites
A degree in Marine, Civil, or Mechanical Engineering, or a closely related discipline.

PASS AN ADCI DIVE PHYSICAL TO RULE OUT ANY PREEXISTING CONDITIONS THAT MAY DISQUALIFY YOU FROM DIVING

. Click here for adci Physical Form and medical requirements.
scuba certified is preferred.  if not this will add 28 hours to your course to be certified
examples of Commercial Diving careers offshore diver
Offshore diving jobs focus on diving to install or repair underwater structures. Your duties in this career include working to inspect, maintain, or fix the sub-surface parts of oil rigs. Though an offshore diver typically works in the oil and gas industry, you can also perform diving responsibilities in other sectors, such as shipping. You can also repair offshore structures, such as bridges, cables, and pipelines, working with equipment like welding tools, saws, etc. Underwater Welder
Underwater or offshore welders combine commercial diving qualifications with welding skills normally performed on dry land. Underwater welders must be able to handle bulky equipment specially designed for this job while working in a hazardous environment. Salvage Diver
diving work associated with the recovery of all or part of ships, their cargoes, aircraft, and other vehicles and structures which have sunk or fallen into water. In the case of ships it may also refer to repair work done to make an abandoned or distressed but still floating vessel more suitable for towing or propulsion under its own power.
inland diver
Inland divers work in rivers, lakes, intracoastal waterways, and above-ground water tanks. They perform a variety of work including construction, inspection, and repair of underwater bridge components, piers, water treatment facilities, and hydroelectric dams. They may act as HAZMAT divers, underwater welders, and salvage divers.
inspection diver
When ships, oil rigs, bridges, and other structures are under water for long periods of time, rust and numerous other deteriorators can make them hazardous. Inspection Divers are tasked with surveying these structures and relaying their conditions to topside crew, noting where repairs are required to ensure all relevant codes and safety regulations are met.
media diver
Media Divers perform underwater filming and photography. They usually work for movie and television companies. They must be trained camera operators and are responsible for planning, researching, preparing equipment, and capturing the shot.
check out our other Commercial courses
occupational nitrox diver
By enriching air with extra oxygen, divers can reduce the chances of decompression illness while staying longer at deeper depths. Occupational Nitrox Divers safely plan for, blend and use nitrox for commercial diving purposes. 
kirby morgan hat technician
A Kirby Morgan Hat Tech. Learns how to properly maintain and overhaul Kirby Morgan Diving Helmets in Accordance with the MANUFACTURER'S recommended procedures and specifications. Must have one year of industry experience.
diving medical technician
A DIVE MEDICAL TECHNICIAN ENSURES THE SAFETY OF THE ENTIRE DIVE TEAM, PROACTIVELY IDENTIFYING HAZARDS, ASSESSING DIVER'S NEEDS AND EXECUTING UNDERWATER EMERGENCY RESPONSES.
FIRST AID for pro divers
learn first-aid knowledge and skills specific to commercial diving environments. This course also provides rescue management skills for dive masters and dive instructors.
hyperbaric chamber operator
Certified hyperbaric technicians monitor and control HyperBaric Chambers in order to help people after trouble diving, burn rehabilitation, or to treat carbon monoxide poisoning.
INTERMEDIATE HYPERBARIC TECH
Intermediate Hyperbaric Technicians Administer oxygen treatments to persons needing high-oxygen or hyperbaric high pressure treatment, whether through a mask or in a hyperbaric chamber.
advanced hyperbaric technician
An Advanced Hyperbaric Technician builds on the knowledge and skillsets of the previous two courses. With this Course You'll Gain a more complete understanding of Hyperbaric Chamber Operation.
aqua lung conshelf XIV repair
properly operate, maintain, and repair the 1st and 2nd stage of the conshelf XIV scuba regulator used in the commercial diving industry.
NON-DESTRUCTIVE TESTING
Non–Destructive Testing Specialists test and interpret the safety of structures, vehicles, or vessels using x-ray, ultrasound, fiber optic or related equipment.
great challenges. greater rewards.
Are you ready to accept the challenge and change your future? With just one click, you'll open yourself up to a world of career paths and opportunities in the commercial diving industry.
Combined years of experience