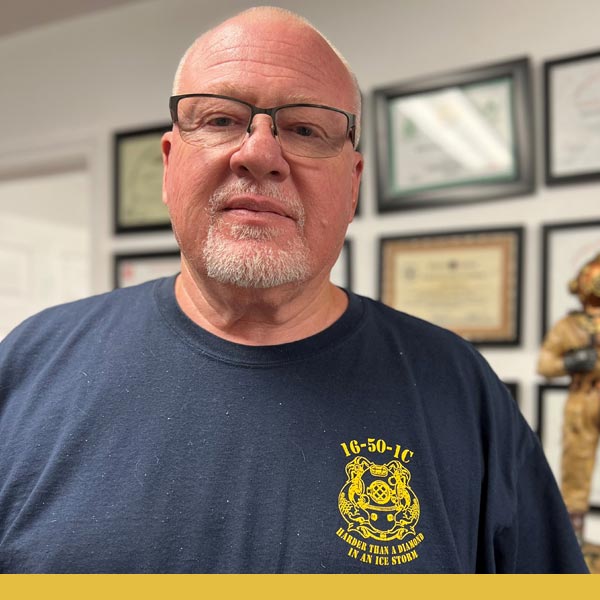 Owner / Director /
Dive Instructor
Don served 20 years as a US Navy Diver Chief Petty Officer. During his tour in the Navy, he served as the lead diver and supervisor onboard two salvage ships deploying to the western pacific on 5 different occasions. He has conducted diving and salvage operations across the western and South Pacific Oceans. He also served as Chief Diver at two underwater repair activities performing waterborne repairs to both surface and sub-surface US Naval vessels. His career then turned to instructor duty at the Naval Special Warfare Center, teaching diving to US Navy Seal candidates. Upon his retirement he returned to his home in Oregon and pursued a career in inland commercial diving from 1995 -2001 where he worked on various inland diving projects. Working a US Army Corps of Engineers project on Lower Granite Dam in eastern Washington State for Advance American Diving, he was the chamber supervisor conducting over 800 Sur "D' O2 Dives during this 6-month long project. He also supervised the treatment of a seriously injured Diver during that project with the diver having a full recovery. He was the ROV pilot and Diving Supervisor for the US Army Corps of Engineers Cougar Reservoir project in Blue River, Oregon. Conducting 60 Mixed Gas dives to 275 Feet Without incident. In 2001 he then went back to teaching, working for the US Navy at the center for anti-terrorism teaching small arms marksmanship and defensive tactics from 2001-2004. He then returned to the Naval Special Warfare community as Diving instructor and Diving equipment Manager from 2004-2018, teaching diving physics, diving medicine, open circuit scuba, oxygen closed circuit UBA, hyperbaric chamber operations along with oxygen medicine. He currently holds qualifications as US Army Corps of Engineers unlimited diver, diving supervisor, Recompression chamber supervisor, US Navy Mixed Gas Diving Supervisor, Air diving supervisor, open/closed circuit diving supervisor, hyperbaric supervisor, inside tender and chamber operator. Also holds ADCI certification as Mixed Gas Diver/Supervisor, Nitrox diving supervisor. Also holds an Aqualung certification as open circuit repair technician /instructor, DOT certified scuba cylinder inspector, Oxygen Clean Instructor, Diver's life support system operator and repair technician. Quality assurance inspector. He also holds instructor certification for 1st aid/CPR, AED, O2 provider, open water scuba and Nitrox instructor, Dry Suit diver instructor, and Full Facemask diver instructor also holds Hyperbaric Chamber Operator and Intermediate Hyperbaric and Diving Medical Technician Instructor certifications from the International Board of Undersea Medicine. And is a US Navy certified high-risk instructor and Master Training Specialist.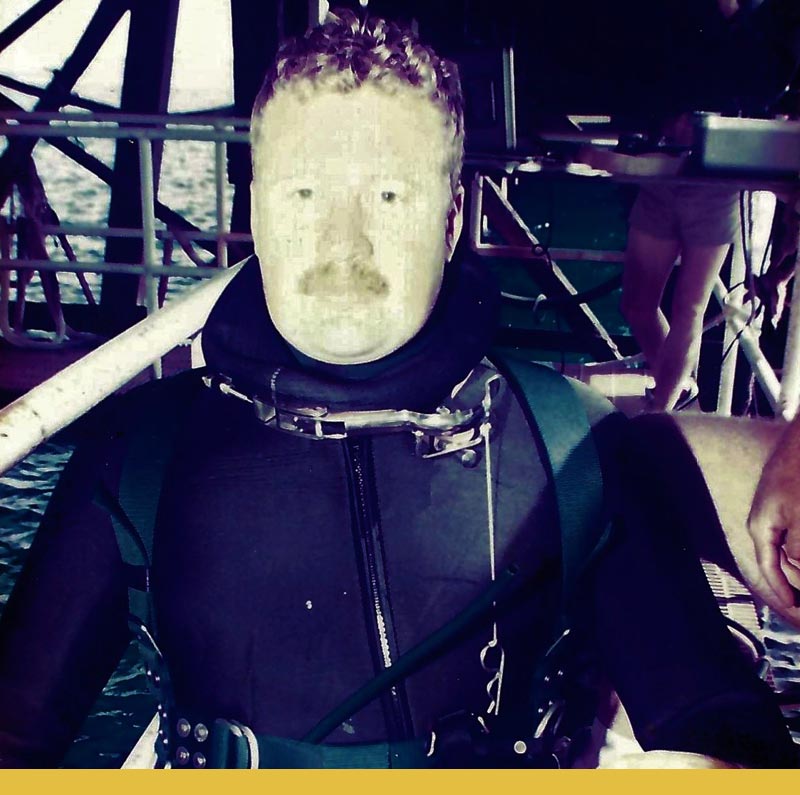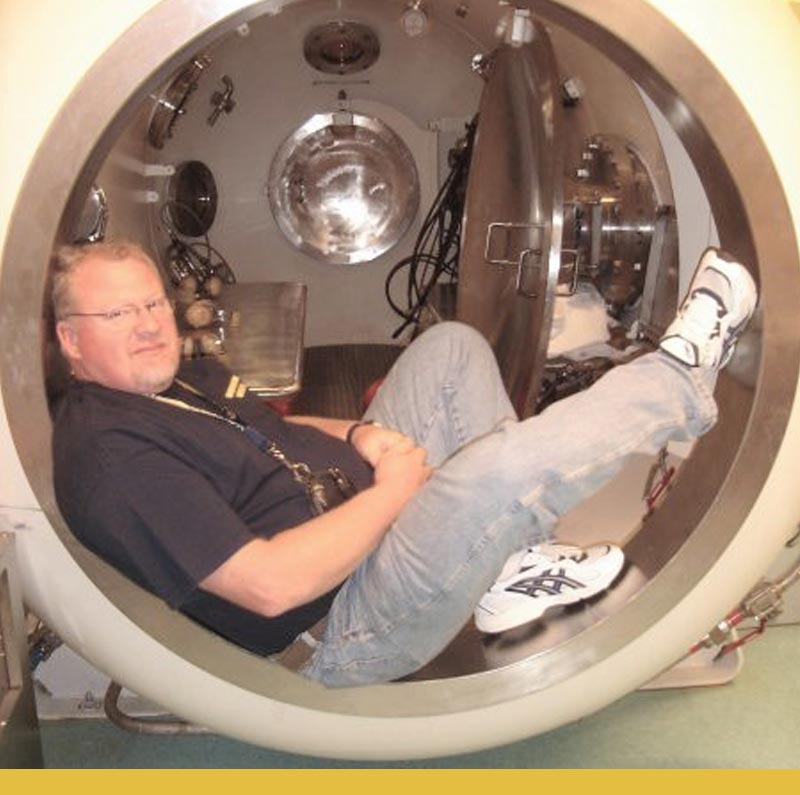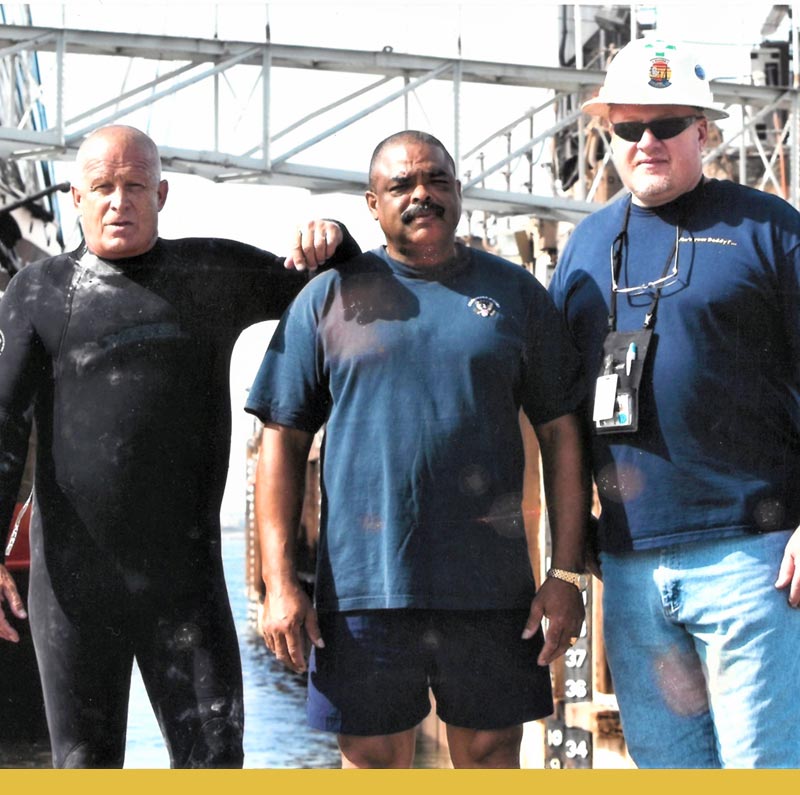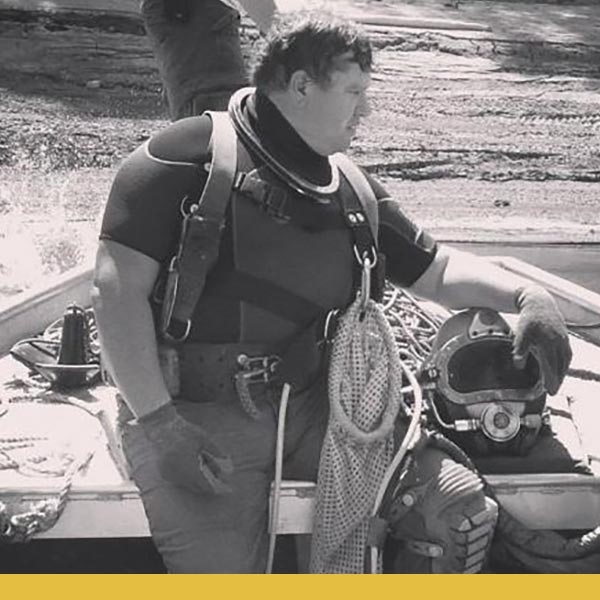 Mark Allen graduated from Divers Institute of Technology in 1985.
His first Commercial Dive job was offshore at American Oilfield Divers. Things died down in the gulf, so he went inland. He has since worked in Salvage Diving, Treasure Diving, Haz-Mat, Ecological Surveys, Movie and TV industry Production and Safety Diver.
Mark has been able to teach Scuba and Commercial Diving throughout the years, including being an owner of a Scuba shop on South Padre Island, Texas and in the Caribbean on Curacao. He brings his vast commercial and recreational diving experience to the program.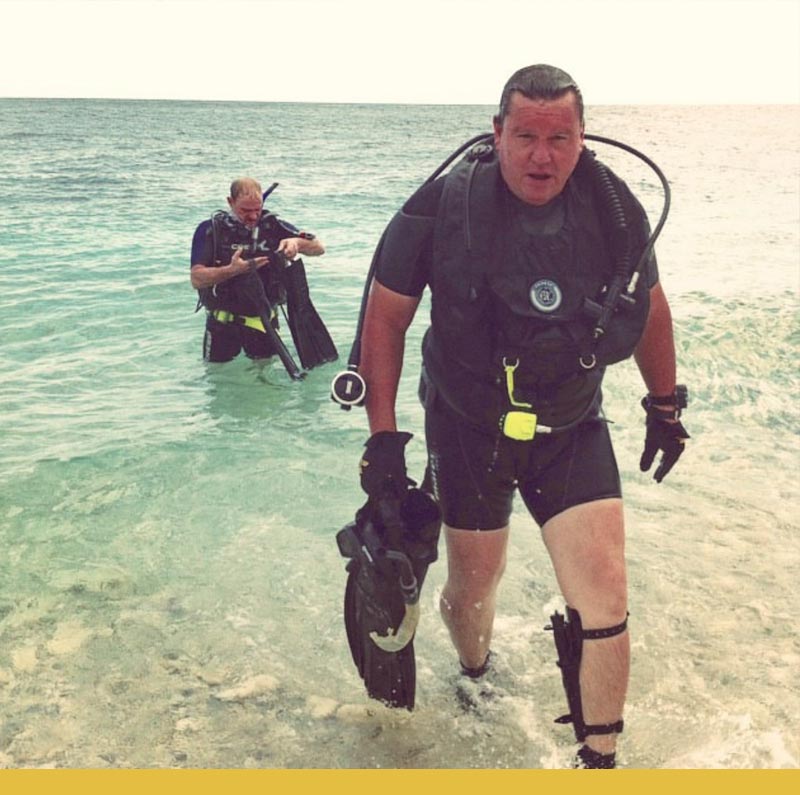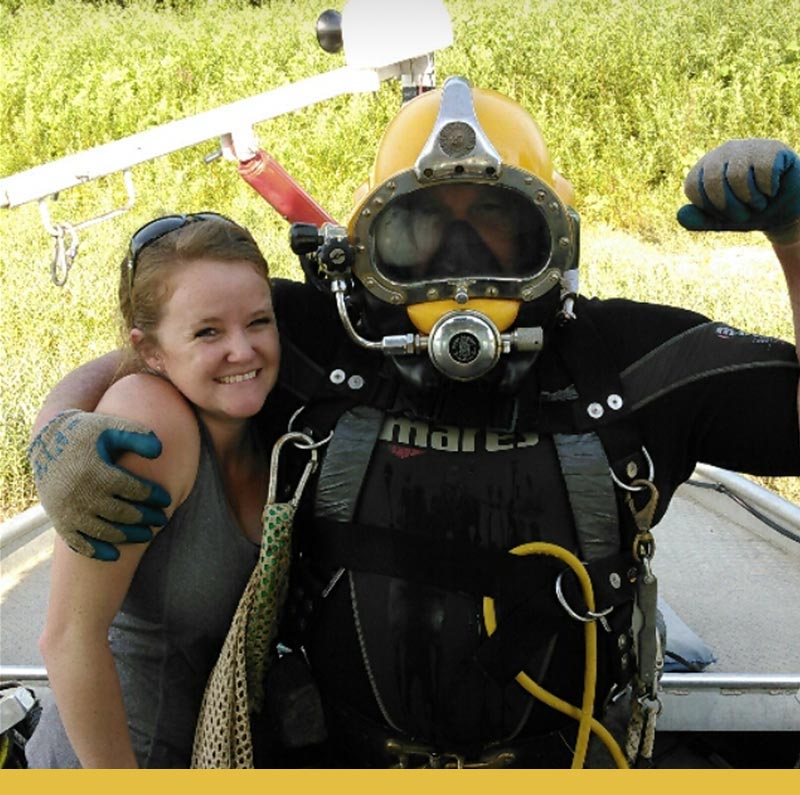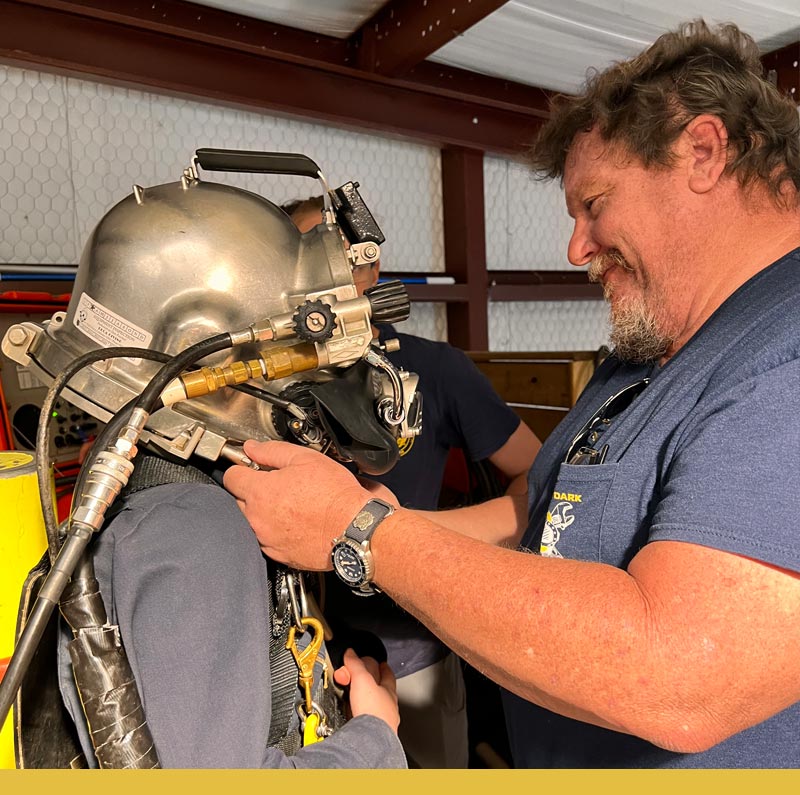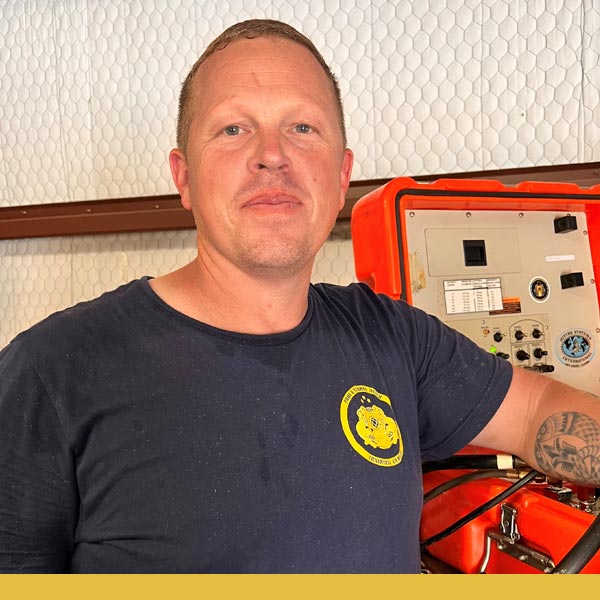 Maintenance Manager /
Dive Instructor
Since 1998 Joshua has held many positions while in the US Navy. His experience includes but is not limited to Diver, Underwater NDT (Supervisor), Underwater Welding (Supervisor), Assistant Quality Control Officer, Hull Technician, Shipfitter. He holds an Associates of Science Degree in Marine Technology from National Polytechnic College of Engineering and Oceaneering.
Joshua applies all his military experience as an Instructor in all the topics of commercial diving as needed. He has 2nd Class Diver Training and is a 1st Class Diver for the US Navy. As PDTC's Maintenance Manager he ensures that all diving equipment is tested, maintained, and inspected according to all applicable standards and requirements.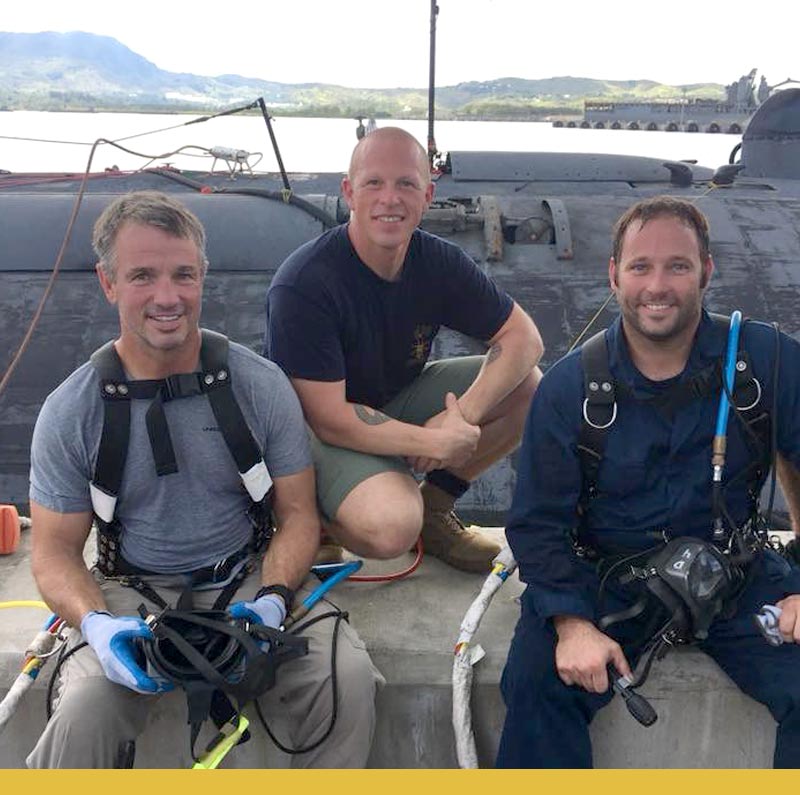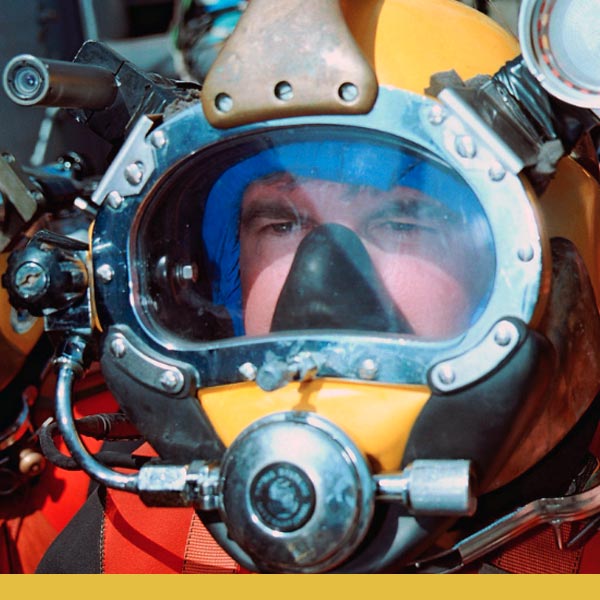 Part-Time Dive Instructor
Mike Hardgraves is a 25 year Chief Navy Diver veteran. He has military experience in ship and submarine husbandry, salvage and submarine rescue, deep submergence life support systems, and recompression chamber operations. Mike became involved in hyperbaric medicine at the end of his military service and directed a hospital based hyperbaric wound care center for nine years. He is a certified hyperbaric technician performing thousands of hyperbaric oxygen therapy treatments during his tenure in wound care. He holds a BS in business administration, ADCI commercial diver supervisor cards for air and mixed gas diving and specializes in teaching diving physics, diving medicine, and recompression chamber operations.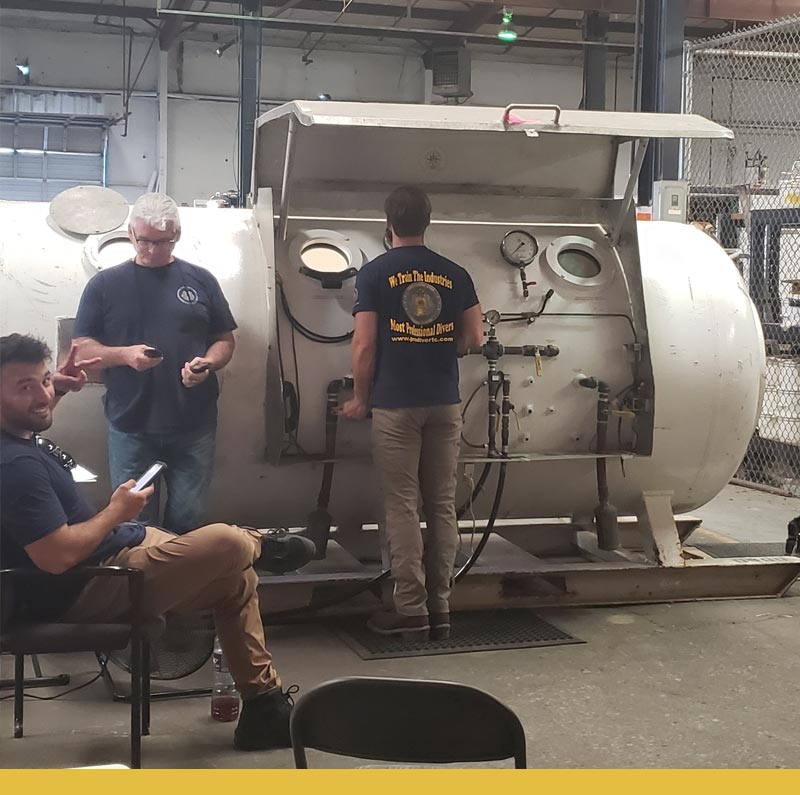 Registrar / Financial Services / Administration Manager
ReGina is married to Mark Allen, our Lead Instructor. She has been around the diving Industry for the past 33 years supporting her husband Mark, and son Cole Allen, in their diving career. She has provided comprehensive administrative support for students at a commercial dive school in the past. Has helped Students complete all student paperwork, payment plans, and information as needed. Has previously held Backup Financial Aid Administrator position. Has helped students apply for FAFSA/Title IV Pell Grants assisting in completing all their paperwork for Student Aid. She has been a Full Charge Bookkeeper for the past 35 years in many types of businesses including a vocational training school. She has proficiently kept our Student files, given housing advice as necessary, and assisted students with a good budgeting plan in order to be successful in completing their education. She continues to prove to be an asset for our Commercial Dive School.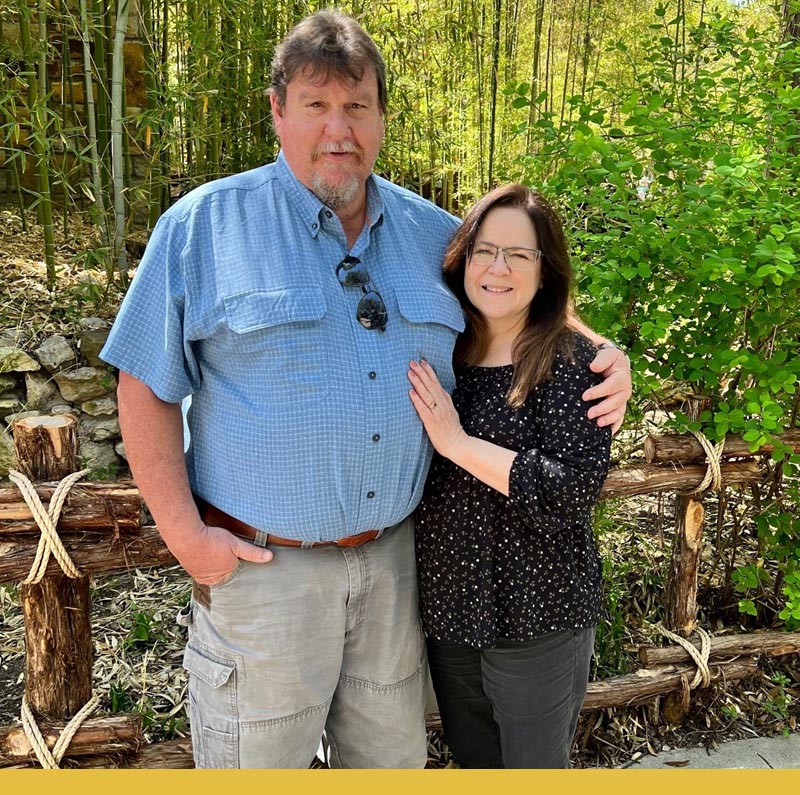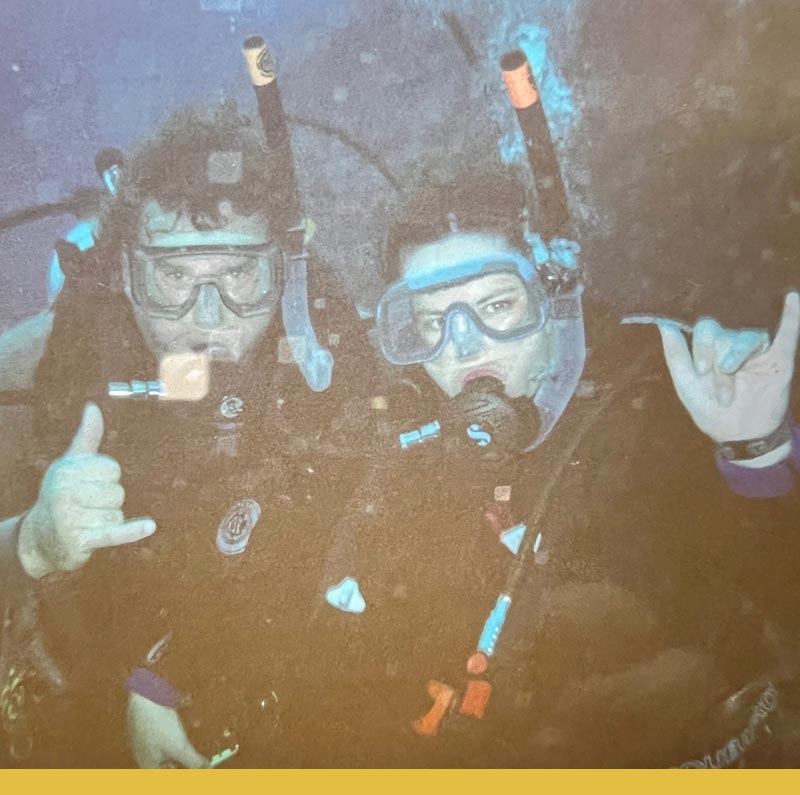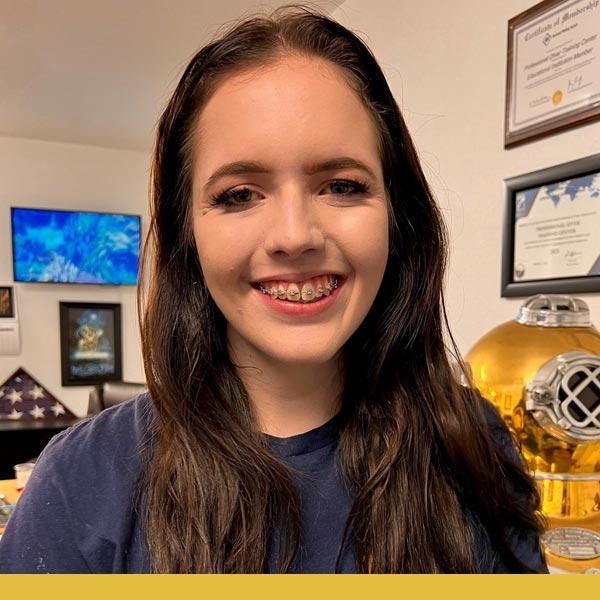 Administration /
Student Services
Molly is Don Moore's granddaughter. She assists students with enrollment paperwork submission and any other Student Services as needed. Molly is now our housing placement coordinator. She also works with Mark Allen and Don Moore on compiling potential job placement information for our students once they graduate. She keeps student files and class workbooks up to date and within the standards set by PDTC and the TWC. Molly has been a great addition to our team.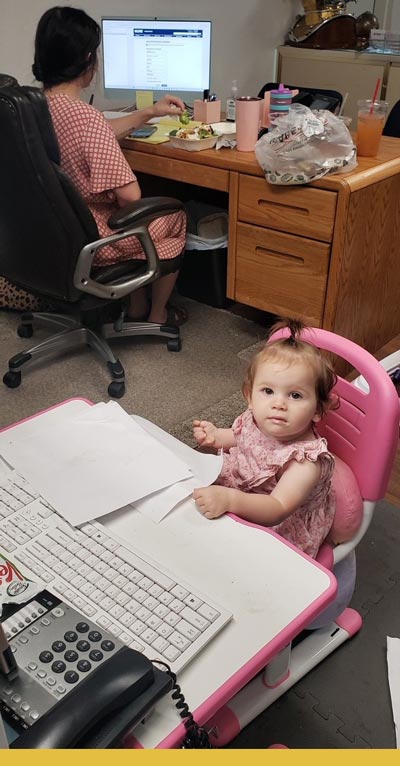 Assistant to the Assistant
Alex is Molly 's daughter.  She is a hardworking assistant for our Administration staff.  She will make a fine diver one day.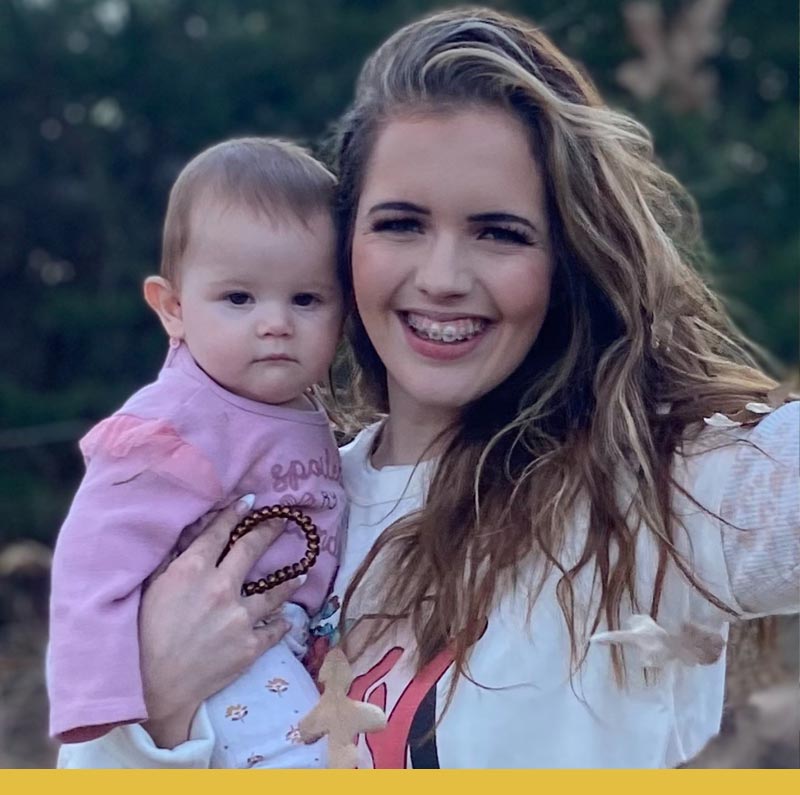 great challenges. greater rewards.
Are you ready to accept the challenge and change your future? With just one click, you'll open yourself up to a world of career paths and opportunities in the commercial diving industry.
Combined years of experience